You're invited to Paws & Think's 5th Annual Extravaganza, Dogs Are Magic-Pups and Pixie Dust.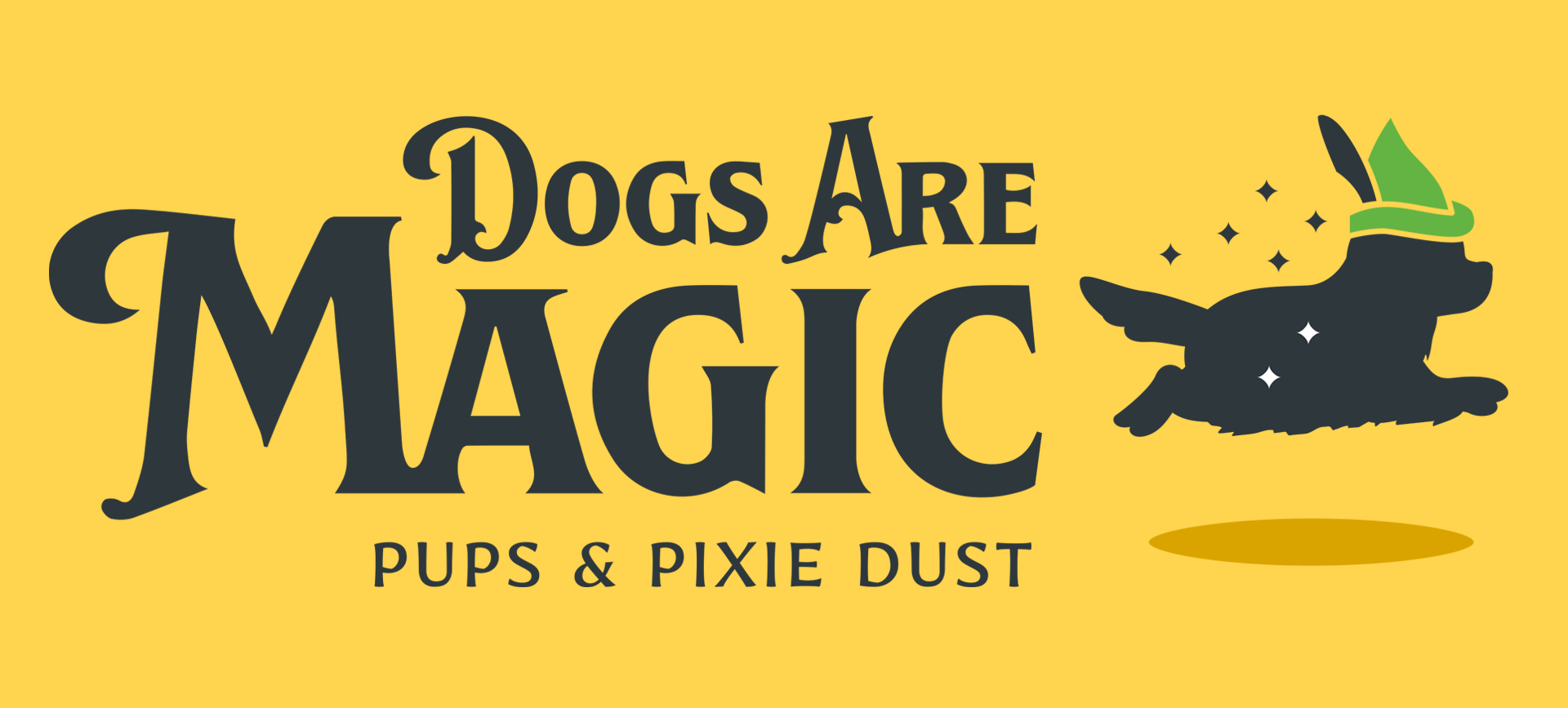 This year the theme is Pups & Pixie Dust, and the event will be held virtually! This year is our 20th anniversary, and we are pulling out all the stops to celebrate this milestone. Join us as we think happy thoughts and fly to Neverland.

When
Thursday, October 21, 2021
6:30pm-8:00pm
Where
Enjoy the Virtual Event from the comfort of your home
The event will be emceed by Emmy Award Winning Journalist Sarah Jones and feature Patty Spitler of Pet Pals TV, The Butler Blue, and our very own Pipsqueak as Tinkerbell.
Event activities include silent auction, jewelry pull, wine/vodka pull, Happy Thoughts game, magician, costume contest, and dessert dash!
Our goal is to bring together partners and leaders in the community, who are all dog-loving supporters, to raise funds to help improve lives through the power of the human-dog connection.
If you have questions not answered in Frequently Asked Questions below or would like to sponsor the event, please contact Kelsey Burton at kburton@pawsandthink.org.

Frequently Asked Questions
How do I attend?
Do I have to purchase Tinkerbell's Treasure Trove in order to attend?
Purchase is not necessary to attend the event, but it does make it more fun!
Why should I buy a Tinkerbell's Treasure Trove?
In addition to your purchase supporting Paws & Think, the package is filled with gifts, including a drink kit to make a signature drink to enjoy during the event, a special gift for your furry friend, a treasure chest of sweet treats, supplies to learn a magic trick during the event, and one out of every ten will have a special prize. Each item has been hand-picked to fit the theme and to provide you all the goodies to make your evening perfect. ONLY 60 ARE AVAILABLE!
I am already suffering from virtual meeting burnout- what will make this different from any other virtual meeting?
Executive Director Kelsey Burton has some Dogs are Magic tricks up her sleeve! Costumes, celebrity guests, and actual magic tricks will make this an exciting and entertaining event.
Can I send Tinkerbell's Treasure Trove to a friend as a gift?
Absolutely! Send the package to a friend that will be attending the event, someone that loves Peter Pan, or just a person that likes surprises (while supporting a great cause!). *If your purchase will be shipped to an address other than the one you used when you registered, email Jamie Lehman at jlehman@pawsandthink.org
Why does registration require a credit card number if registration is free?
When you register through Qtego, they will require that you enter your credit card number. Your card will not be charged for registration, it will only be charged if you choose to purchase a Toto Package before the event or make a purchase, donation, or place a bid during the event.
I have less frequently asked questions. How do I get answers?
If we didn't answer your questions, feel free to contact Jamie Lehman at jlehman@pawsandthink.org.