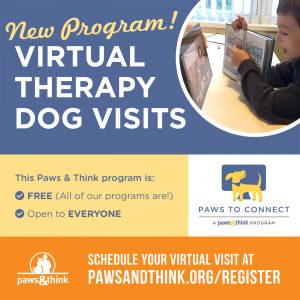 We are excited to announce our brand new program, Paws to Connect!
Individuals of any age can interact virtually with registered Paws & Think therapy teams with the goal of providing a fun break while helping to alleviate stress, loneliness, and feelings of isolation.
There is no age limit for participants, anyone is welcome to sign up at pawsandthink.org/register to receive a 15-minute time slot for a virtual visit with a Paws & Think therapy team. These lighthearted visits provide emotional connection and comfort via the power of the human-dog connection.
Our first session is this Saturday, February 13th from 1:00-2:00pm. Learn more at https://pawsandthink.org/programs/paws-to-connect/
---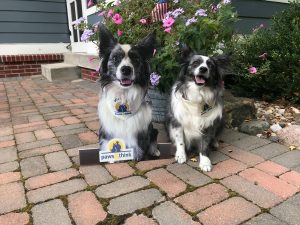 We have missed visiting in person with many of our friends this year and have come up with lots of new ways to provide support to those in the community who need it most.
Since we can't always be there in person, we are sending our stand ins to some of our Paws to Read library partners and Paws to Heal partners at Ascension St. Vincent and Peyton Manning Children's Hospital. We think you'll agree that they're almost as good as the real thing!
---
We are now offering our Paws to Read program virtually in partnership with the Indianapolis Public Library. Beginning or reluctant readers ages 6-11 are invited to read aloud to a registered therapy dog who loves to listen to stories. This program is a great way to improve a child's reading skills and self confidence.
These events are held online and require registration in advance. After registering, you will be emailed login instructions approximately 24 hours before the event. A library representative will reach you to you via email with your specific 15-minute appointment time within the hour time frame of the program. The online program will require you have access to Zoom with a microphone and video connection. Children may read from any book they choose.
Register online through the Indianapolis Public Library events calendar. Openings are limited so register today!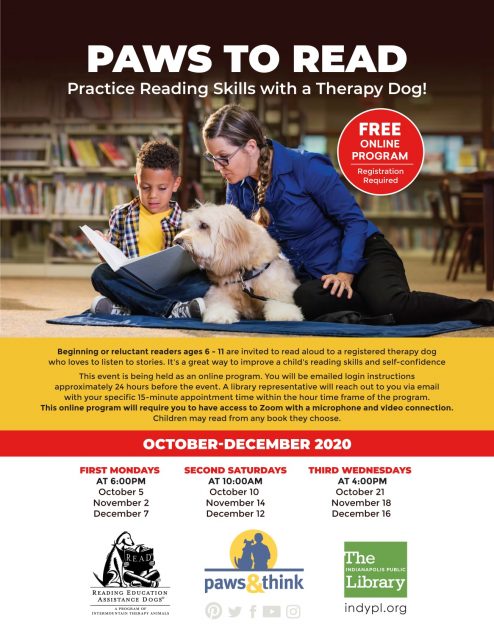 ---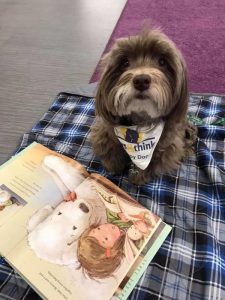 Read to a Paws & Think therapy dog! This Saturday, Carmel Clay Public Library is hosting a Paws to Read virtual visit.
If your child loves dogs, reading, or both, you can sign up for a 15-minute time slot for them to read aloud to a Paws & Think dog from home via Zoom! Visit this link to register: https://carmelclaylibrary.org/event/4599922
---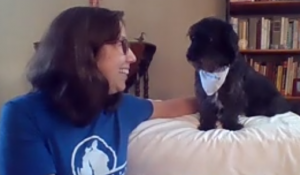 We recently did a virtual visit with our friends at the Ascension Ministry Service Center where their associates were able to interact with several Paws & Think therapy teams through a video call. Our therapy dog handlers shared information about Paws & Think's programs and ways to get involved, and the dogs even got to show off some tricks!
These visits provide stress relief for Ascension's associates and help us spread the word about the importance of the work we do.
---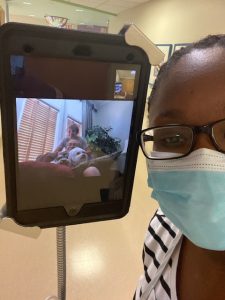 Ascension St. Vincent has been wonderful with helping us adapt our programming during this time. We know that our Paws to Heal therapy dog visits are so important to patients and staff. With their support, we've been able to continue virtual visits with Peyton Manning Children's Hospital and with the main St. Vincent hospital.
These visits mean a lot to our volunteers, too. Therapy dog handler Ed said "it was so fun and I look forward to doing it again!"
---