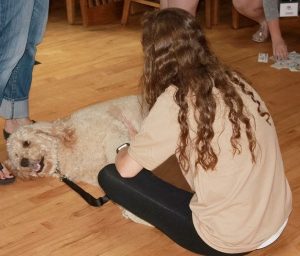 Indianapolis, Indiana – Paws and Think therapy teams assisted the students at Warren Central High School after tragedy struck last month. Therapy teams were called in three times to help students cope with the shooting of three classmates.
Dogs are often used to provide comfort during a crisis because they offer unconditional acceptance in these situations. They give comfort through their willingness to be petted, hugged, or simply present with no words or actions.
Crisis response requires training by dogs and their handlers. Paws and Think offers a four-hour training program to help handlers understand how others react to trauma.
The therapy teams were brought into a room where grieving students had gathered. As the dogs moved through the area, students started to feel comfortable to reach out and connect with the dogs and talk with the handlers.
"The handlers talk with and listen to the students as they process the crisis and the impact it has had on them personally," says Gerry Griffith, a Paws and Think volunteer and trainer for Indiana Crisis Assistance Response Team. "If other concerns become apparent, the handler will give that information to a school counselor or administrator."
Every person has a different reaction to the dogs during a crisis. Some interactions are short, while others want to spend time petting the dog and talking to the handlers.
"Dogs have an intuitive instinct to go to those that are most open to connecting with the team and those that are in the most pain," says Griffith. "Many times you will see the dog leading the handler to the individual that will be most served by their presence."
Warren Central received a lot of positive feedback from students, teachers, administrators, and community members about how much support the therapy teams were able to offer to grieving students.
"They truly helped many cope with the tragedies," says Brad Morgan, Counselor at Warren Central High School. "We are very thankful for such a great organization that is willing to drop everything and serve our kids."
---
For Immediate Release
Indianapolis, Indiana – May 27, 2016: American Honda Motor Co., Inc. has donated $10,000 to support Paws & Think. This is the largest single corporate gift in recent history for Paws & Think.
"American Honda Motor Company's generous gift is just one example of their leadership in the community and devotion to giving back to the conference's host city," said Paws & Think's Executive Director Kelsey Burton. "Speaking on behalf of our Board of Directors, volunteers, and the over 9,000 lives we touch annually, we are profoundly grateful."
This gift was given as part of the 2016 American Honda Supplier Conference. Each year, American Honda donates to one local non-profit serving the conference's host city, with this year's host city being Indianapolis. In addition to the donation, Paws & Think's Executive Director spoke to over 700 suppliers at the Annual Business Meeting and therapy teams consisting of a therapy dog and his/her handler provided on-site stress relief during the conference.
"Thanks to American Honda's generous gift, we will continue to impact lives through the power of the human-dog connection," said Board President, Brett Nelson. "This donation allows us to continue to provide pet therapy and youth-canine programs throughout Central Indiana."
Paws & Think is a volunteer-led non-profit dedicated to improving lives through the power of the human-dog connection.  Paws & Think partners with schools, health care facilities, the Marion County Juvenile Detention Center, humane societies/shelters and other organizations to improve the quality of life for at-risk youth, seniors, people with disabilities/special needs and others who can benefit from interacting with the dogs in its programs. The organization was incorporated as Paws and Think, Inc. in 2001.
To learn more about Paws & Think, please visit the organization's website at www.pawsandthink.org.
###
(Note to media: To learn more about the organization's mission contact Kelsey Burton at kburton@nullpawsandthink.org or 608-469-0039)
---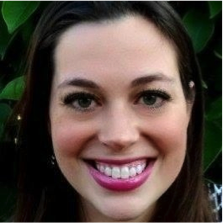 Paws & Think's Board of Directors is pleased to announce the appointment of Kelsey Burton as Executive Director effective January 4, 2016. Burton comes to Paws & Think with a wealth of knowledge and an extensive background in both the non-profit and for-profit sectors. She brings more than a decade of non-profit experience to the organization including working with such organizations as the American Red Cross and the Family Support Center. Burton is a Lafayette, Indiana native and a 2006 graduate of Butler University, where she earned her Bachelor of Science in Biology and Chemistry.
"I am elated about the opportunity to work with this wonderful volunteer-led organization," states Burton. "2016 promises to be a year filled with strengthening our current partnerships while working to build new ones. I am eager to be part of this amazing group and to work with our incredible volunteers and partners who help us achieve our mission every day." Burton says, "Paws & Think plays a key role in improving the quality of life right here in Central Indiana through its youth canine, reading and animal-assisted activity/therapy programs."
"We are thrilled to have Kelsey join our team. We look forward to how she will use her previous knowledge, experience and expertise in order to help us continue to improve and expand our programs for the benefit of our community." says Brett Nelson, Board of Directors President.
---
Nina Mason Pulliam Charitable Trust
. The Trust seeks to help people in need, especially women, children and families; to protect animals and nature; and to enrich community life in Indianapolis. On June 19th, the Trust announced its first round of 2014 grants, which included more than $1.4 million to 18 Indiana nonprofit organizations.
Paws & Think will use the grant for their Youth Canine Program. Started in October of 2013, this 5-day program takes place each month, and involves youth from the Juvenile Detention Center training dogs from Indianapolis Care and Control. This basic obedience training helps increase the likelihood of the dogs being adopted, and so far, all 46 dogs from the program have found a home. Each dog who completes the program receives a certificate on their kennel with their photo, letting potential owners know that they've had basic obedience training.
Paws & Think would not only like to thank the Nina Mason Pulliam Charitable Trust for their generous grant, but also several people who have made the Youth Canine Program possible. Superintendent at Marion Superior Court Juvenile Detention Center and Paws & Think volunteer, Charles Parkins; Paws & Think trainer, Jodi Van Slyke; and Deputy Chief of Kennel Operations at Animal Care and Control, Amanda Dehoney. With their support and the help of the grant, the Youth Canine Program will continue through the fall of 2015.
---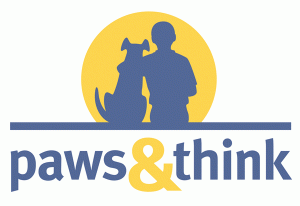 Media Contact:
Adam Whitaker
AWhitaker@nullPawsAndThink.org
317-667-5532
INDIANAPOLIS, Indiana (January 23, 2013) – Paws & Think, Inc., announced the appointment of Brad Kupper as its new Executive Director and launched a new branding identity. Kupper will provide strategic direction for the organization and oversee its fundraising, marketing and volunteer recruitment efforts. Paws & Think is an all-volunteer, non-profit organization that enhances the quality of life for the at-risk community, especially children, by leveraging the human-animal bond. Core services include providing youth-canine programs and registered therapy animals to serve the greater Indianapolis area.
Kupper brings a lifelong dedication to animals and their welfare. The Indiana native volunteers as an assistant dog trainer with Doggone Connection companion dog training. His dogs, Jackson and Brewser, are active volunteers with Paws & Think, participating in the Glendale Library reading program. He has also volunteered at the Best Friends Animal Sanctuary in Utah. Kupper is a business development/marketing manager for a local roofing company and a graduate of Speedway High School and Indiana University. "I am passionate about my love for the Indianapolis community and the potential of bringing a sense of pride and self-confidence to those more challenged by daily living," Kupper said. "I know that dogs can sometimes make a connection with people in need. That is what we do – help dogs help people."
Paws & Think also debuted their new branding initiatives, including a new logo, motto (Unleashing Potential) and website, www.PawsandThink.org. "Our rebranding is new and improved, but our longtime focus of serving the at-risk community remains the same," said Kupper. "We look forward to developing new programs and relationships that will positively affect more lives, both canine and human, in Indianapolis. We are ready to move into 2013 with a purpose that is stronger than ever."
Lynn Wilson served as Paws & Think's Interim Director following the passing of founder and Executive Director, Gayle Hutchens, in 2011.
###
About Paws & Think, Inc.
Founded in 2001, Paws & Think's mission is to serve at-risk youths, at-risk canines, and children and adults with disabilities and special needs in Central Indiana. Paws & Think is a 501(c)(3) non-profit, all-volunteer organization headquartered in Indianapolis, Indiana. It works in partnership with schools, detention centers, youth agencies, humane societies and shelters. For more information, please call (317) 520-2729 or visit www.PawsandThink.org.
---