Shelly Gattlieb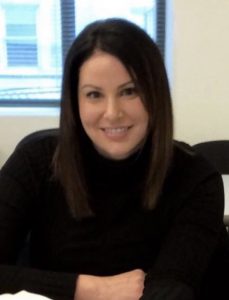 Evaluations Coordinator / Board of Directors
Shelly Gattlieb serves on Paws & Think's Board of Directors and is the Evaluations Coordinator for our Pet Therapy program. She has a background in marketing and consulting and is currently pursuing her PhD in Business Psychology, Consulting Track, at the Chicago School of Professional Psychology. Shelly earned her BA in Psychology with an allied field of concentration in Mathematics from the University of Charleston and her MA in Psychology with an emphasis in Industrial/Organizational Psychology from Marshall University.
Shelly lived most of her life in West Virginia and moved to Carmel two and a half years ago. In West Virginia, she was an active volunteer with several organizations, including the Cystic Fibrosis Foundation, Covenant House food pantry, Trinity's Table community outreach, and the American Cancer Society, where she served as the Community Health Advisor and on the Board of Community Network Partners. She is especially passionate about promoting education and awareness for organ and tissue donation. Shelly has 11 years of experience riding American Saddlebred horses and a background in conformation dog shows, having previously owned and shown champion Mastiffs with the American Kennel Club (AKC). She hopes to eventually become an AKC Working Group judge.
Since moving to Indiana, Shelly has volunteered with Hoosier Bulldog Rescue and Jewish Family Services, and she began volunteering with Paws & Think in 2017. She notes that "volunteering is a great way to feel more involved with my new home and give back to this area – I am meeting new friends who are like-minded and who share common interests and goals." She and her Bulldog, Comet, are registered as a therapy team with Paws & Think, and together they visit Eskenazi Health, the Carmel Clay Public Library, Irvington Community Elementary School, and Marian University. When she is not volunteering with Paws & Think, she enjoys reading, baking, shopping, and hiking, and she occasionally contributes to Current in Carmel with a column called "Characters of Carmel" about people who live, work, or worship in Carmel.