Luke Johnson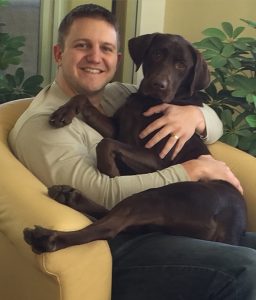 New Volunteer Liaison
Just as a car wouldn't run without gasoline, Paws & Think wouldn't run without its volunteers. As the New Volunteer Liaison, Luke Johnson uses his organizational and communication skills to keep Paws & Think going strong by helping interested humans (and their dogs) find volunteer roles that fit their skills and interests.
Luke has a Bachelor of Science in Accounting and is a Certified Public Accountant. He joined the Paws & Think leadership as a way to help the organization grow and create more of the human-dog connections that change lives.
A chocolate lab named Lucy is Luke's current canine companion. He likes to be active and enjoys working out, running, hiking, golfing, and skiing. Luke is also a self-described 'movie guy'.