Kimberly Trimpe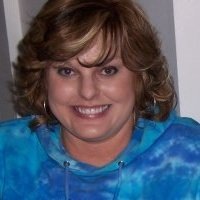 Dog Trainer / Youth-Canine Program Leader
When dogs and humans bond, magic happens. As the coordinator and trainer for the Youth Canine Program as well as the trainer for the therapy team training classes, Kimberly Trimpe works to make those magic moments happen.
Kimberly brings a lifetime of experience of working with both people and dogs to Paws and Think. Before she began working with animals, Kimberly was a school social worker at the Indiana School for the Blind. She also volunteered at a women's shelter for survivors of domestic violence as a rape crisis counselor. Through her work, she developed skills working with people of all ages, ethnicities, backgrounds, and situations, including families in crisis, people with disabilities, and at-risk kids.
On the canine side, Kimberly started her work with animals in the mid 1990's, attending seminars and conference on canine behavior. She received certification in the course 'Dogs! Principles and Techniques of Behavior Modification' from Purdue University in 1999.
In addition to her work with Paws & Think, Kimberly works to resolve pet behavioral problems with her dog training business, Pet Behavior Solutions. She also teaches a puppy class at her veterinarian's office. Previously, Kimberly operated a pet sitting business and worked as a veterinary assistant at Broad Ripple Animal Clinic.
Outside of work, Kimberly enjoys spending time with family, friends, and pets. She has two dogs: Pappy and Frannie, who she adopted from Paws & Think's Youth Canine Program. Kimberly likes to read, watch movies, and take classes on various subjects that interest her. She also volunteers through her church at Brookside Elementary School as a reading tutor.
Kimberly graduated with her Bachelor's Degree from Indiana University in 1990, majoring in Psychology with a minor in Sociology, graduating Phi Beta Kappa. She went on to earn her Master's Degree in Social Work from the University of Chicago in 1992.