Carol Stephan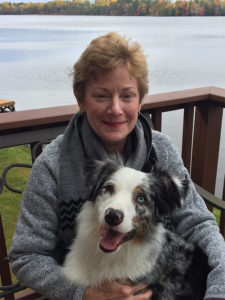 Carol brings management experience in the government, private, and non-profit sector to the Paws & Think board. Before retiring, she served as the Chair of the Indiana Utility Regulatory Commission. Carol attended Indiana University for both undergraduate and law school.
Carol has always felt a special connection to dogs and is a strong believer in the power of the human-dog connection. A dog owner herself, her family has had two family dogs over the past 25 years – both Australian Shepherds.
In addition to Paws & Think, Carol has extensive experience in the community. She formerly served on the board of Project Home Indy, and is currently active at St. Joan of Arc Catholic Church. Carol has also previously volunteered for School on Wheels, and the Salvation Army Board of Bloomington, Indiana.
In her free time, Carol enjoys playing the piano, reading, traveling, hiking, and sewing (especially clothes for her new granddaughter!)