Andrea Warren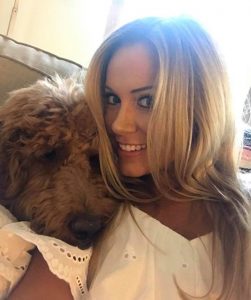 Secretary, Board of Directors
Andrea Warren brings her legal, event organization, marketing, and fundraising skills to the Paws & Think board. Currently an attorney at Barnes & Thornburg LLP, Andrea attended IU for both her undergraduate and law degrees. Andrea was the first in her family to attend college, and draws on her life experience, which includes the wide array of jobs she's had (ranging from hotel maid to fast food worker to factory worker to hostess to legal assistant) to remain in touch with the daily realities and struggles of all.
Andrea was drawn to Paws & Think because of its unique dynamic that combines the human and canine worlds. She particularly fell in love with the Youth-Canine program because of its dual nature of teaching patience and responsibility to at-risk youth while they train the at-risk canines to be more adoptable.
Andrea also volunteers for other organizations in the Indianapolis area. She has been a Big Sister for Big Brothers Big Sisters of Central Indiana, a board member for the American Indian Center of Indiana, a committee member for the Indianapolis Bar Association's Insurance Coverage Section and Defense Trial Counsel of Indiana's Women in the Law Committee, and a volunteer coordinator for the American Lung Association of Indiana.
In her free time, Andrea loves taking her giant goldendoodle Walter to the dog park, socializing with friends, catching up with family, trying new restaurants, and basically doing anything to remain active.