Andrew Lee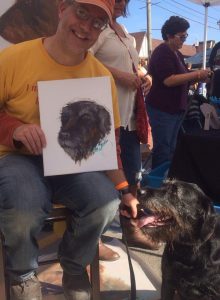 Andrew Lee is the current Executive Director of Art With A Heart, an organization that provides hands-on visual arts experiences that educate and inspire at-risk children. In addition to his current position as an ED, he has had over 10 years of board experience and 15 years of working in, leading, and overseeing small non-profit organizations. Other non-profits Andrew has been involved with include Irvington Development Organization, Business & Professional Exchange, Indianapolis Concours, Indiana Humanities Council, Art With a Heart, and Partnerships For Lawrence.
Andrew has a very strong affinity for Paws & Think, as he has volunteered with his dog Daisy over the past 5 years and greatly enjoys the quality time volunteering allows him to share with her.
In his free time, Andrew enjoys brewing beer, cooking, and helping small non-profits grow. He has a Bachelors in Electronic Engineering & Physics and an MBA.